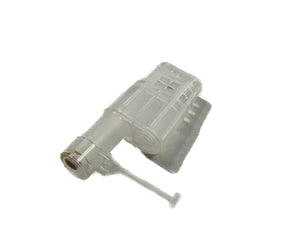 Hive Beetle Baited Traps
Small Hive Beetle is a deadly pest for european honey bees.
It is important to keep their numbers under control all year round.
These traps are pre-baited and are easy replenishable and reusable.
Using the queen cage design, it makes it impossible for the bees to get inside and eat the bait.
The holes are large enough so the beetle can get inside.
The bait is plaed inside a queen candy cap which gives it easy stability to sit in the corner of the hive, against a frame without falling over.
Directions for use
It is reccomended to use 2 baited traps per hive.
Place the baited trap inside the hive in the front corner of the brood box.
Place it so the bait side of the trap is in the air. The holes should be facing downwards.
Check your trap every time you do a brood inspection to unclog and clean if necessary.
After 3 months it will be time to replenish your baited traps.
Clean your queen cage trap with caustic soda and warm water and soak for up to 4 hours.
Clean out and let it dry.